Allure
Beauty and performance
Perfectly balanced proportions on the outside and technically advanced on the inside – Allure unites inherent beauty with unmatched performance. Cylindrical bodies rise from square and rectangular base plates adding to its minimalist appeal, while the collection offers a choice of two handle styles – a flat lever or a tri-spoke design – to meet your exacting requirements
Find Your Showroom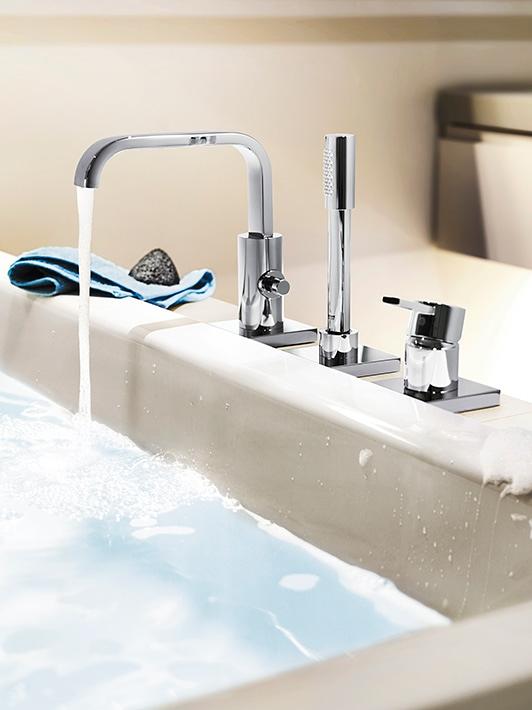 The confident and precise use of geometric shapes in the Allure collection explores the pure, linear appeal of minimalist architecture to create a striking and memorable water experience. Innovation has never been so alluring.
Available in GROHE Starlight® Chrome and with coordinated accessories.
Experiencing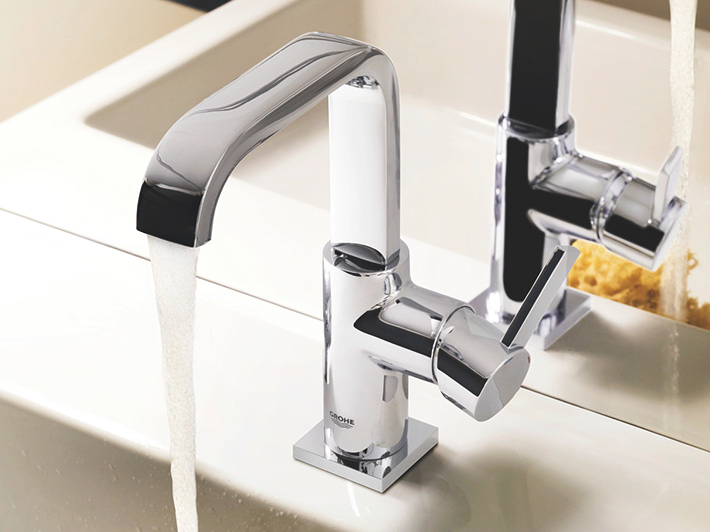 Allure Basin Faucets
From the basin to the bathtub and beyond, Allure entices with its perfect silhouette.
A collection of fittings where geometric shapes are brought to life and every detail has been considered down to the rectangular mousseur, which delivers an enchanting stream of water.
The Allure Collection includes a choice of basin faucets styles to enhance user comfort and ensure design compatibility with all shapes, sizes and styles of bathroom ceramics.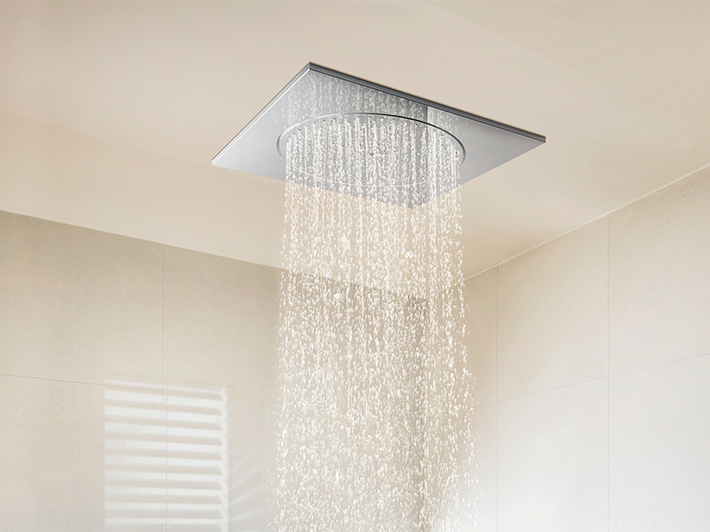 Allure Thermostats
From the ceiling to the floor, from your head to your toes, let the warm water tantalize every inch of your skin. The flush-mounted Rainshower® F-Series head shower recedes into the bathroom architecture when it's not in use.
And for the perfect temperature and seamless, clean design? The concealed Allure thermostatic mixer, of course.
The thermostatic mixer ensure the temperature you select remains constant for the duration of your shower. No shocks, no surprises, just a constant stream of perfectly mixed water at the temperature of your choosing.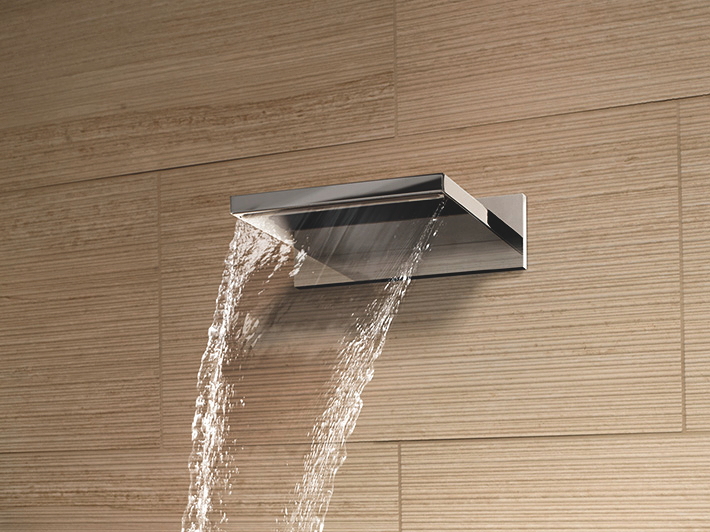 Allure Cascade Spout
The Allure cascade spout complement the relaxing spa ambiance with inspirations drawn from nature.
The wall-mounted spout is designed to dispense water at just the right angle both for filling a bathtub and enjoying a shower. The water flowing from the spout forms a natural, wide and even waterfall which adds another sensual element to the spa experience. GROHE StarLight® technology is used to protect the brilliant and long-lasting chrome finish against scratching and soiling.
The new GROHE SPA® cascade spout for bathtubs and showers are a perfect choice for enjoying water in its most natural form.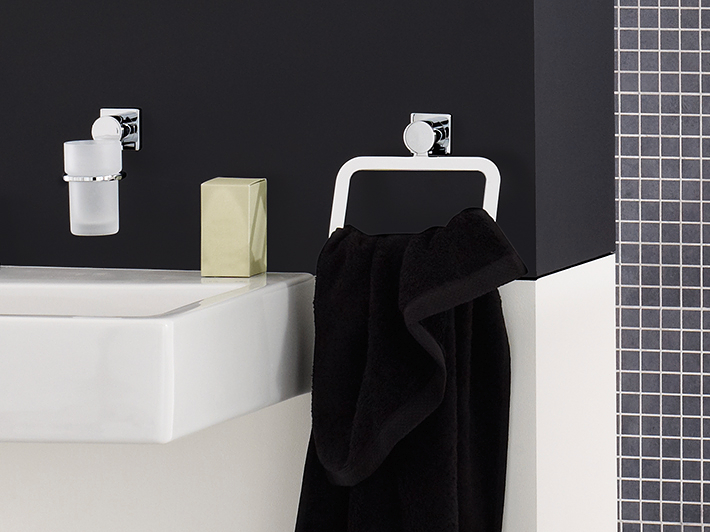 Allure Accessories
Bold use of geometric shapes and Modernist influences appear across the Allure range of bathroom accessories. Cylinders emerge from square base plates, their pure forms accentuated by our lustrous chrome finish – GROHE StarLight®.
Created to complement the perfectly balanced design of Allure brassware collection, the range adds the finishing touch to your GROHE SPA® bathroom.
GROHE offers a wide choice of coordinated showers and bath accessories.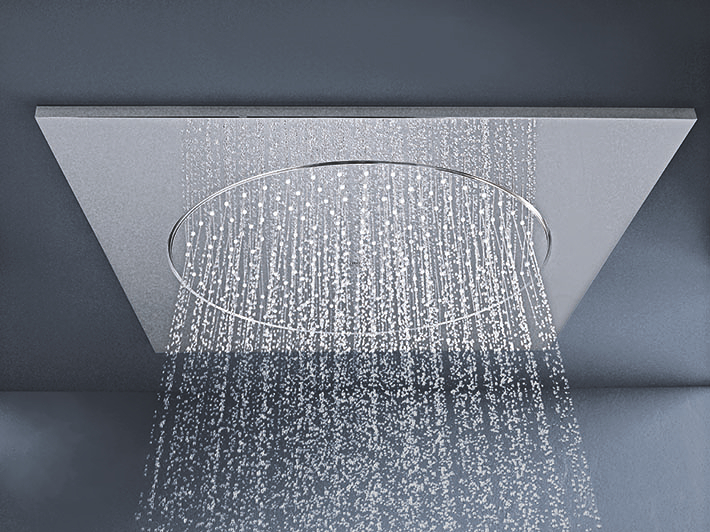 Rainshower F-series
View Collection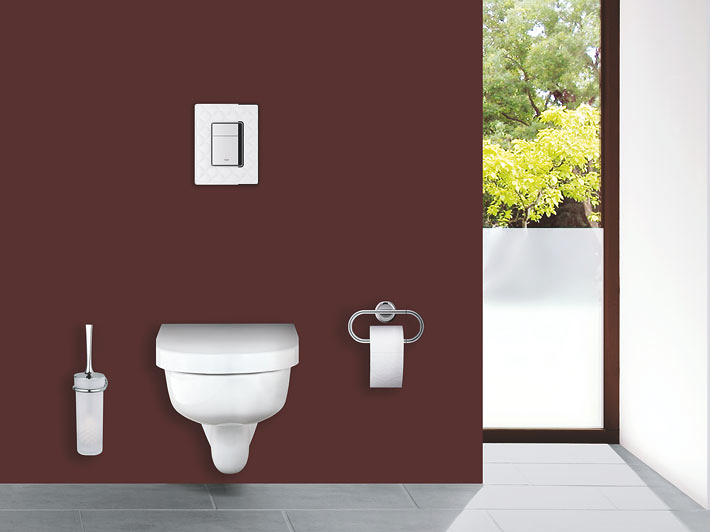 Skate Cosmopolitan
View Collection