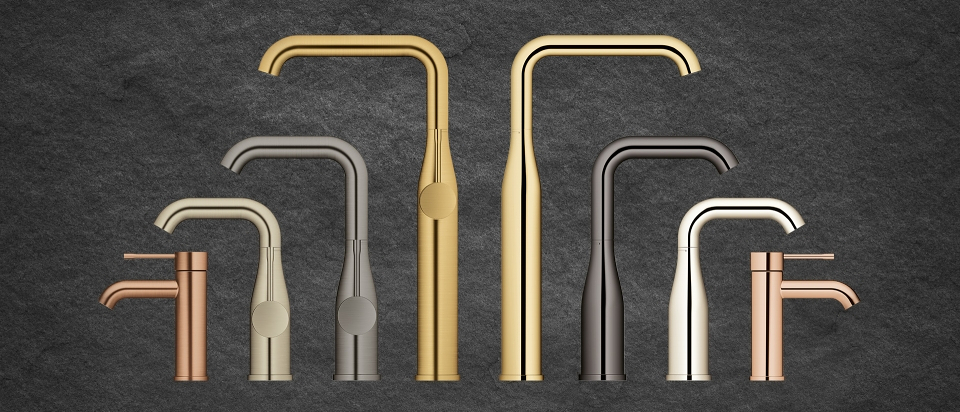 <strong>NEW ESSENCE</strong> - FREEDOM OF <strong>CHOICE</strong>
With its extensive range of sizes, colours and finishes, the new Essence series will make you feel completely spoilt for choice. The full range – from faucets to showers and accessories – offers you four different colours to choose from, either with an elegantly brushed or highly polished finish. Also available in SuperSteel and chrome. That's what we call freedom of choice. Enjoy.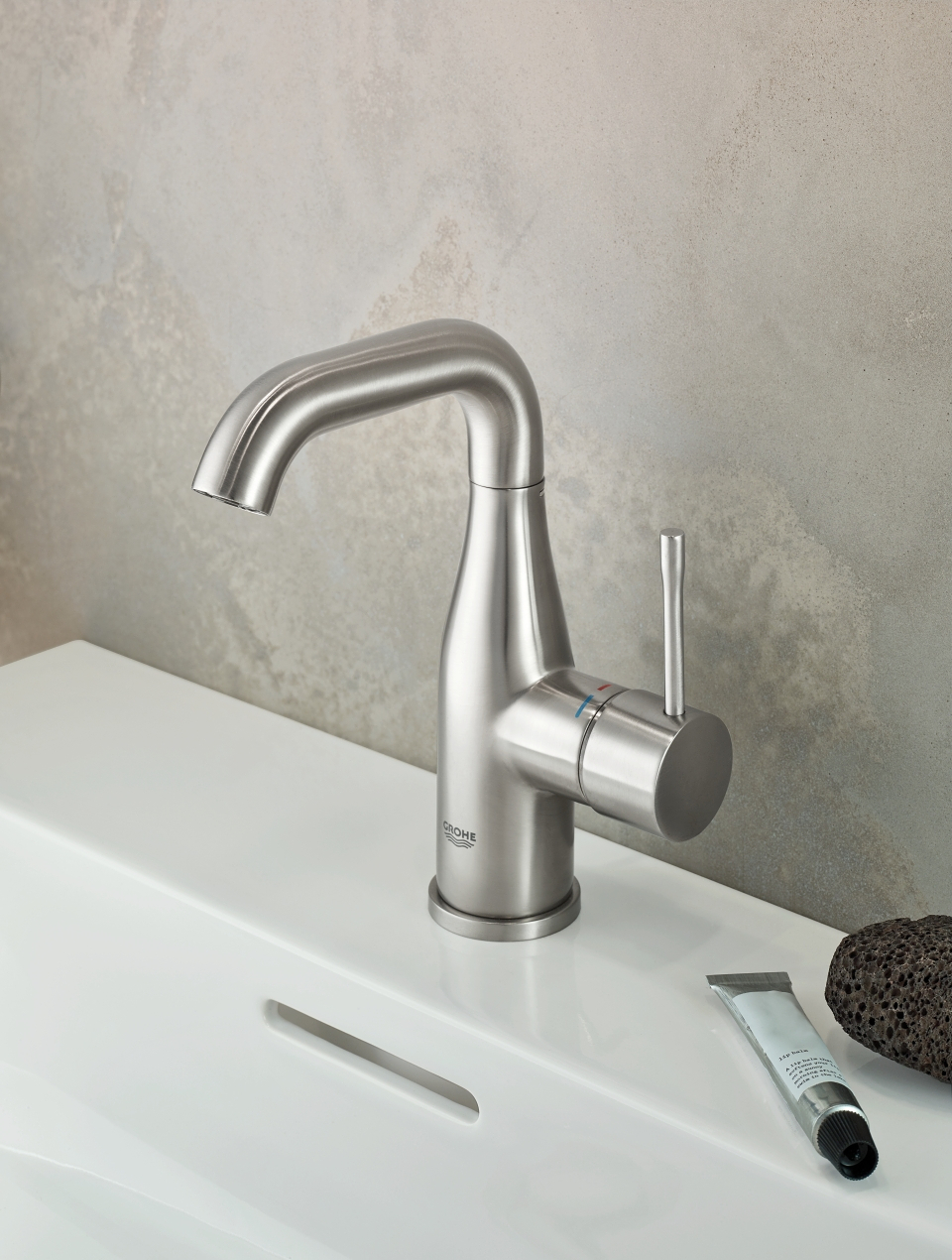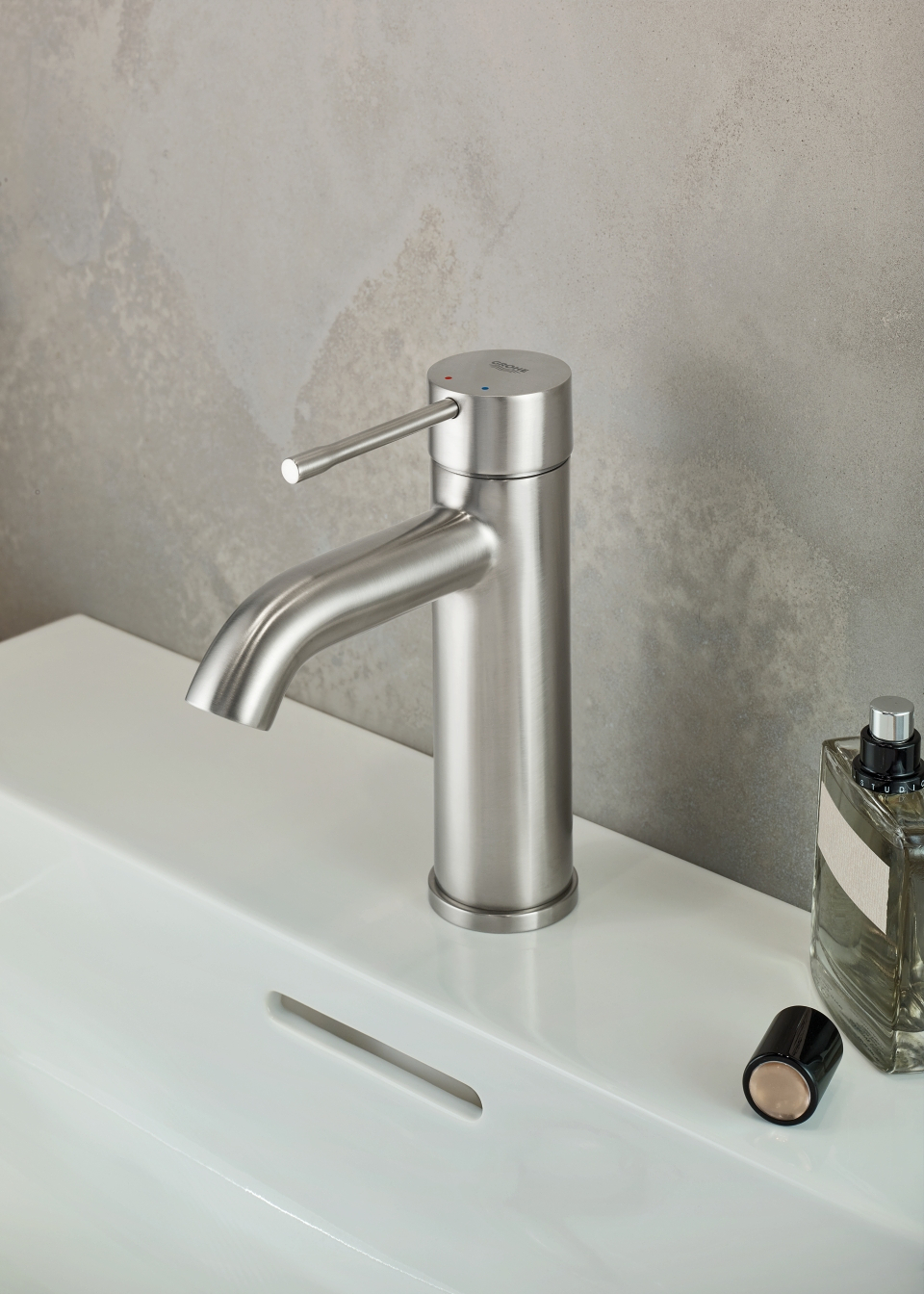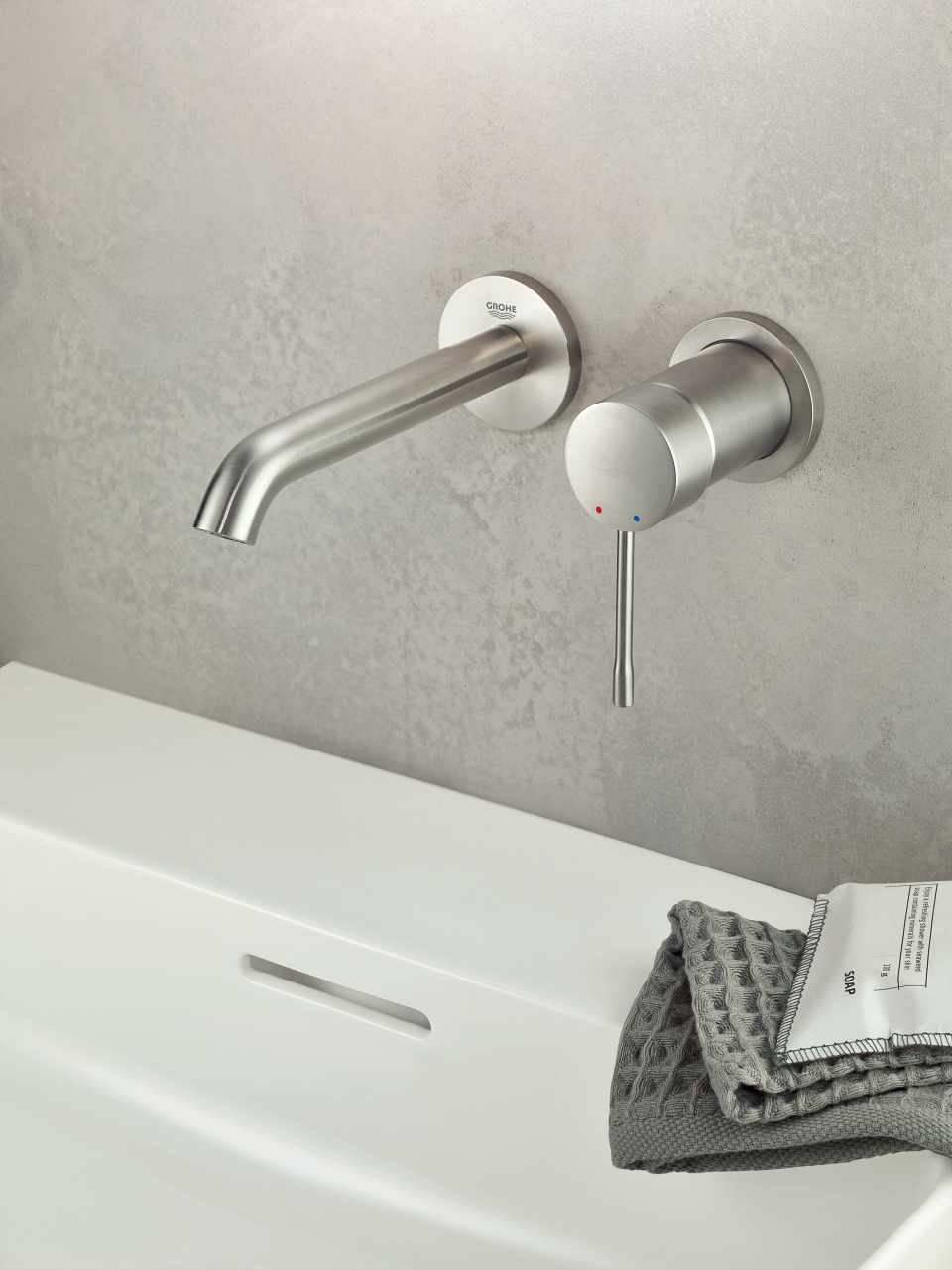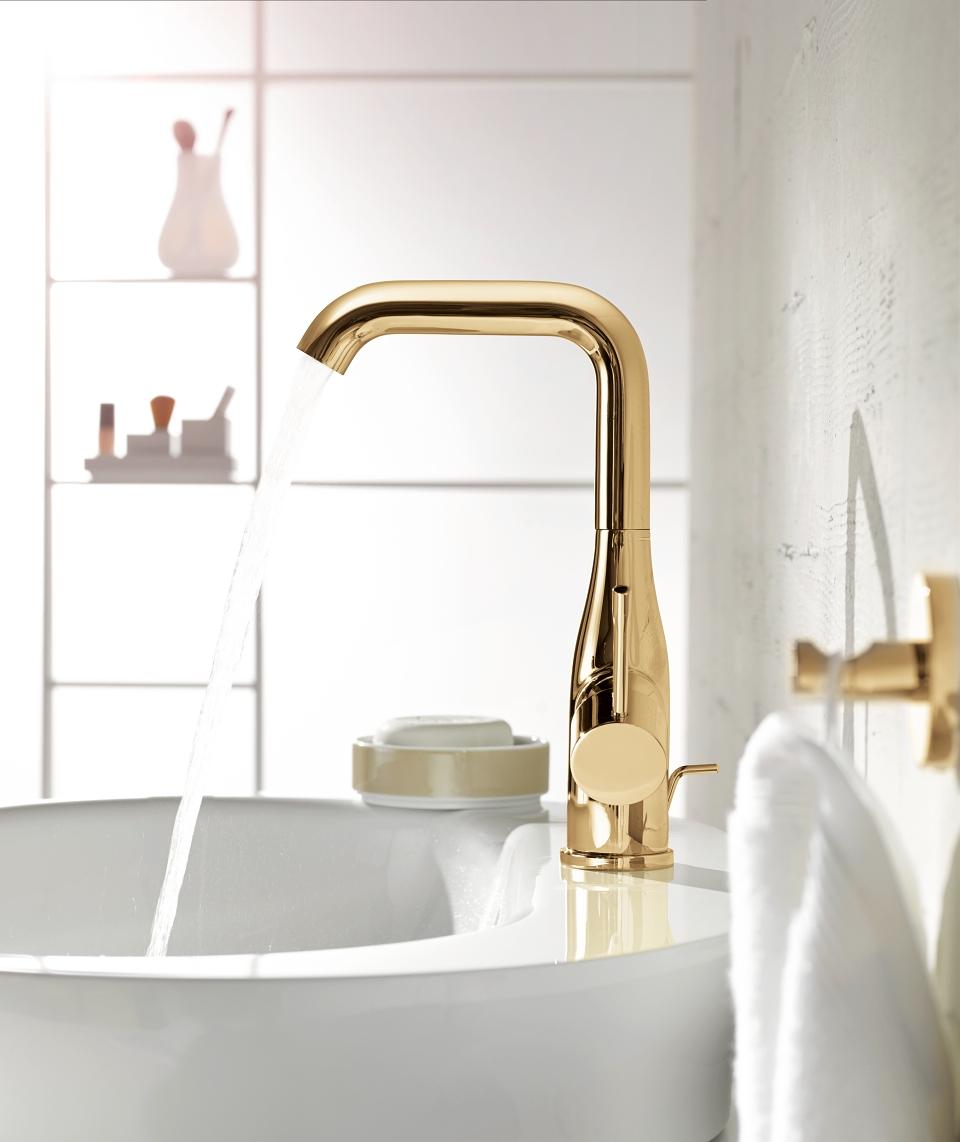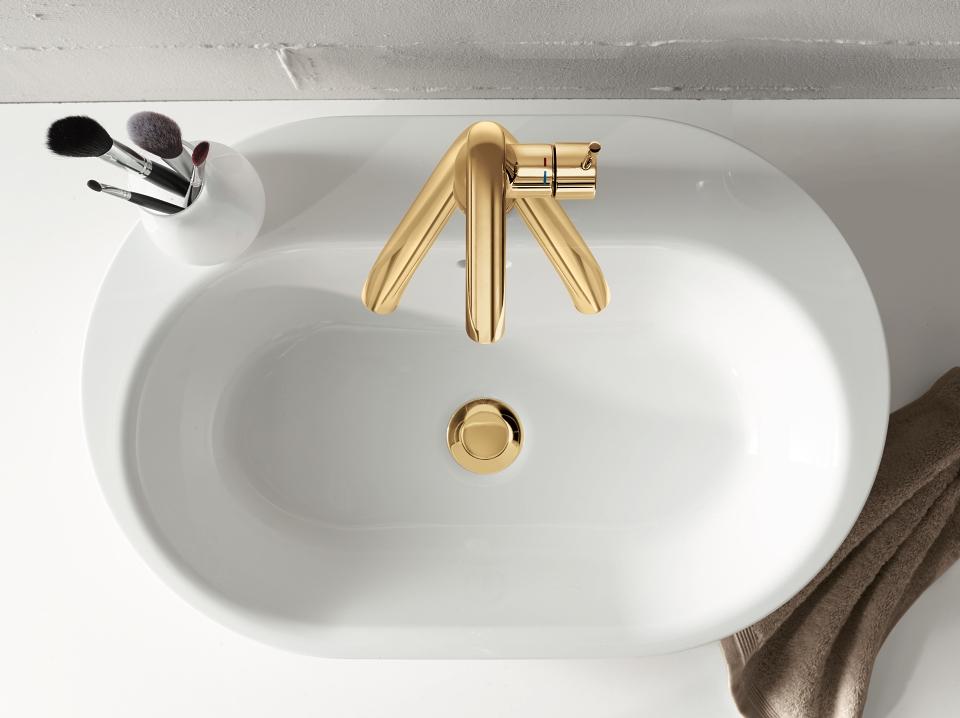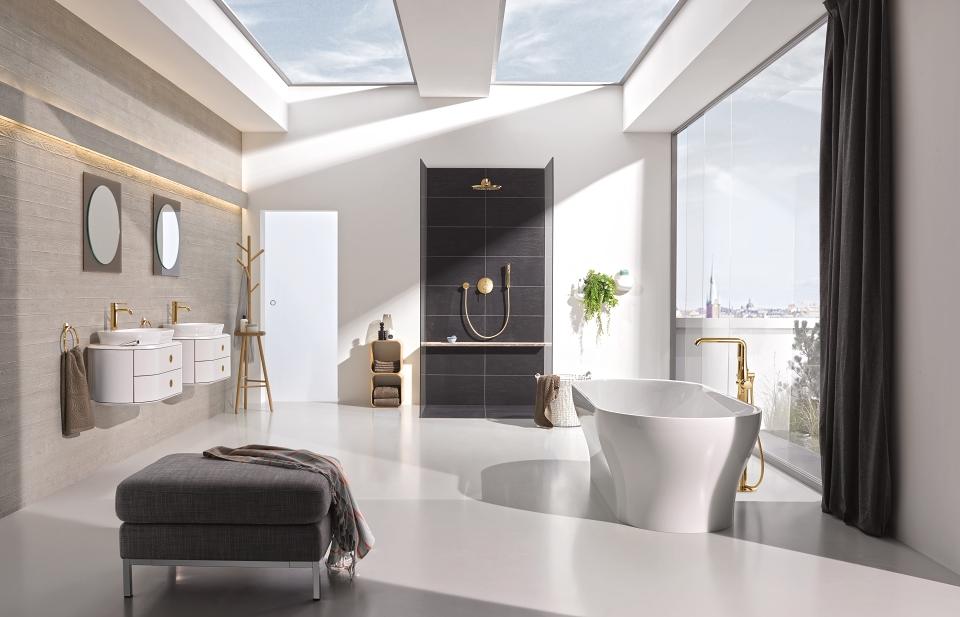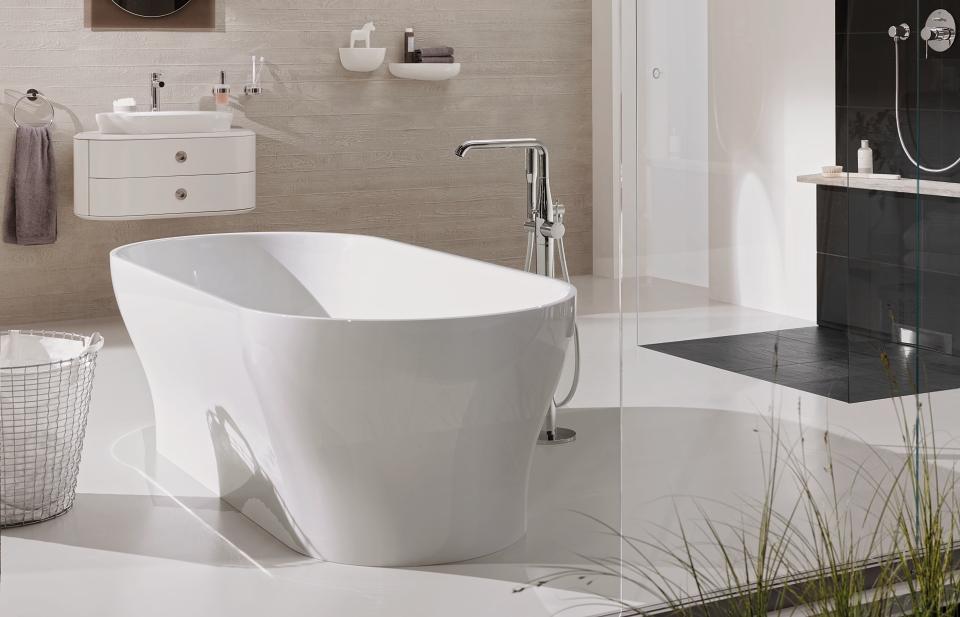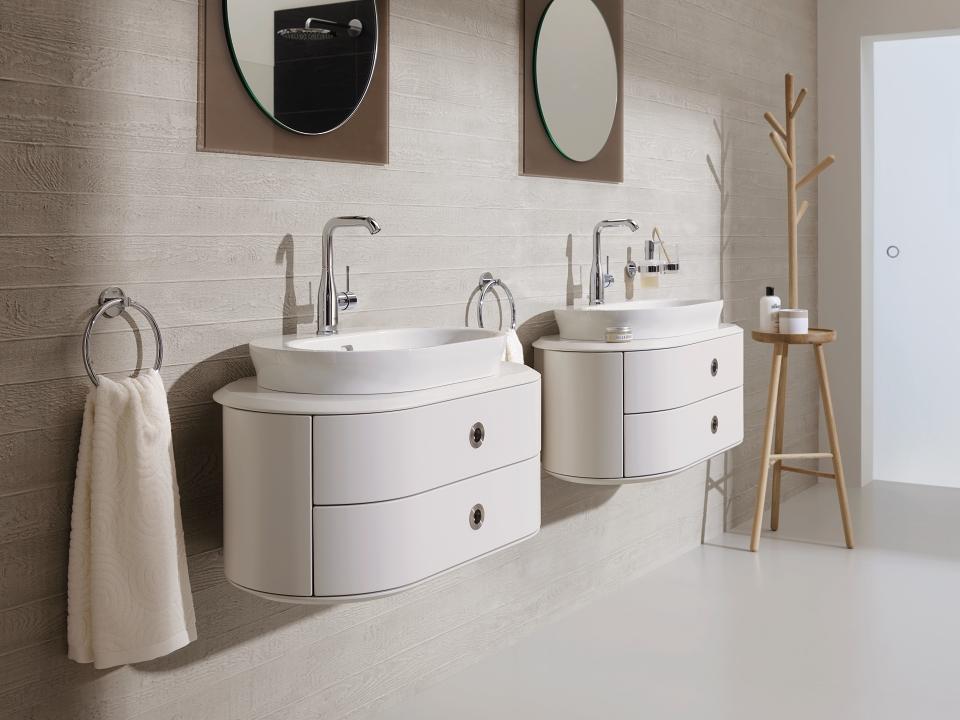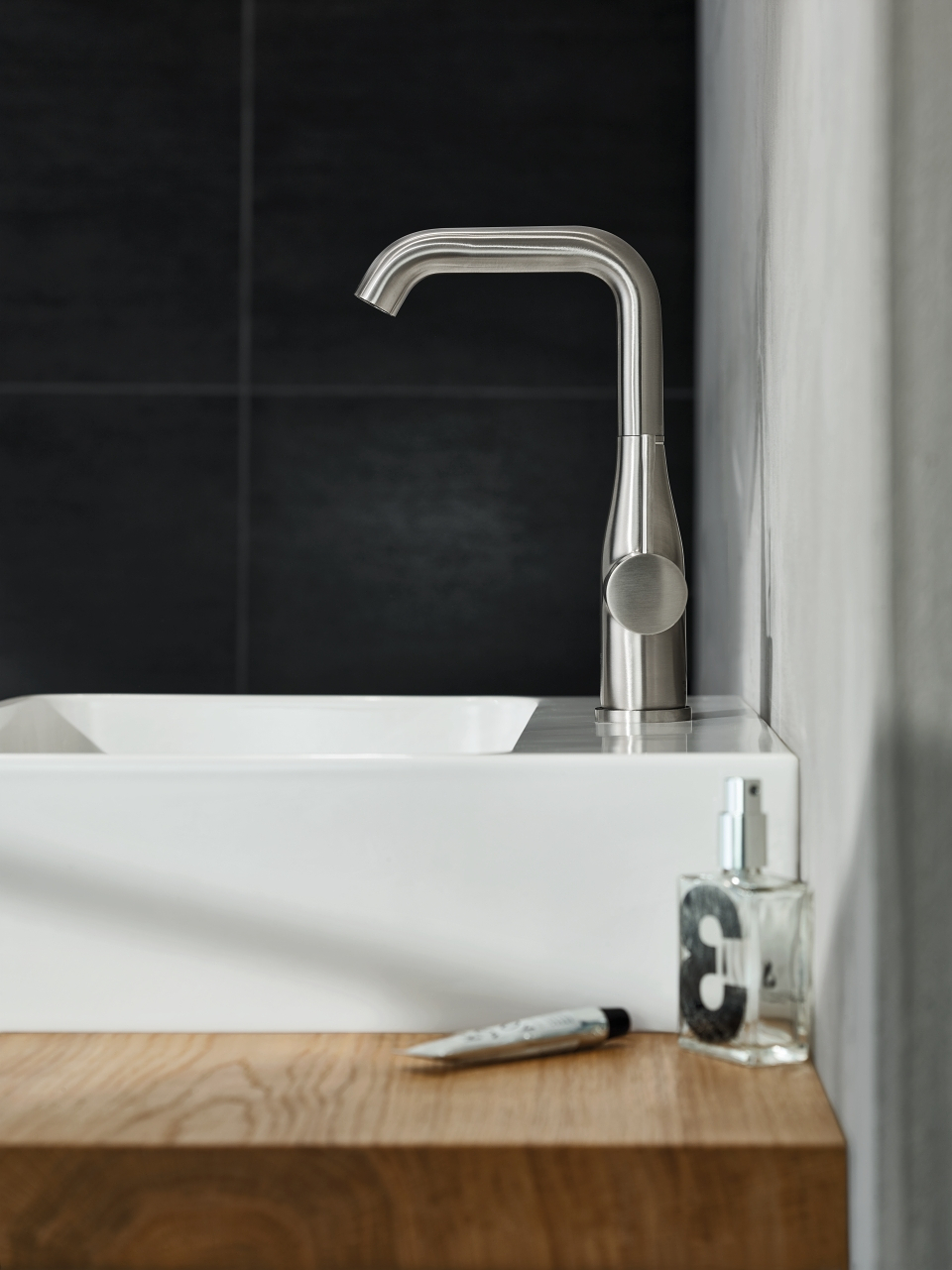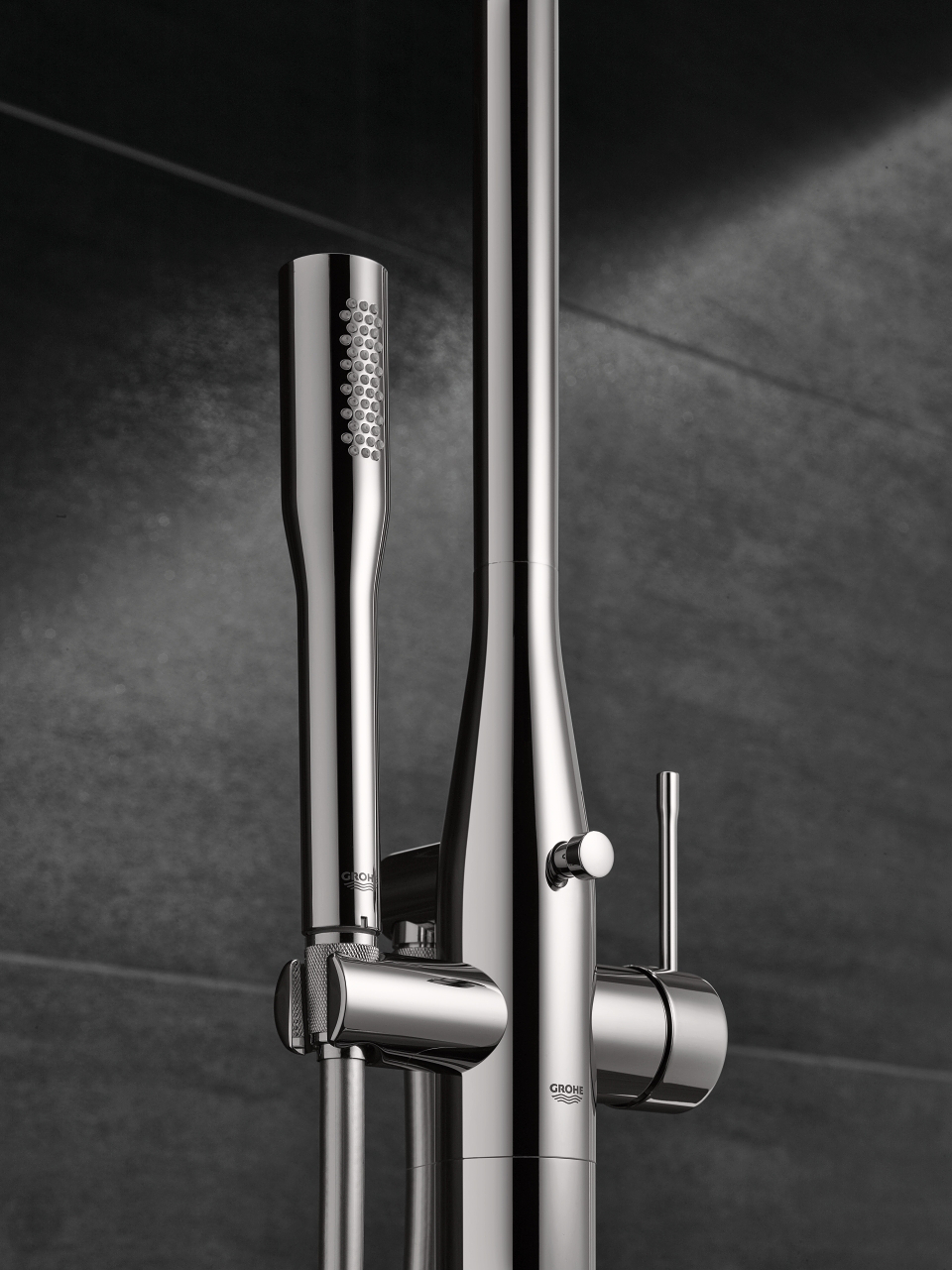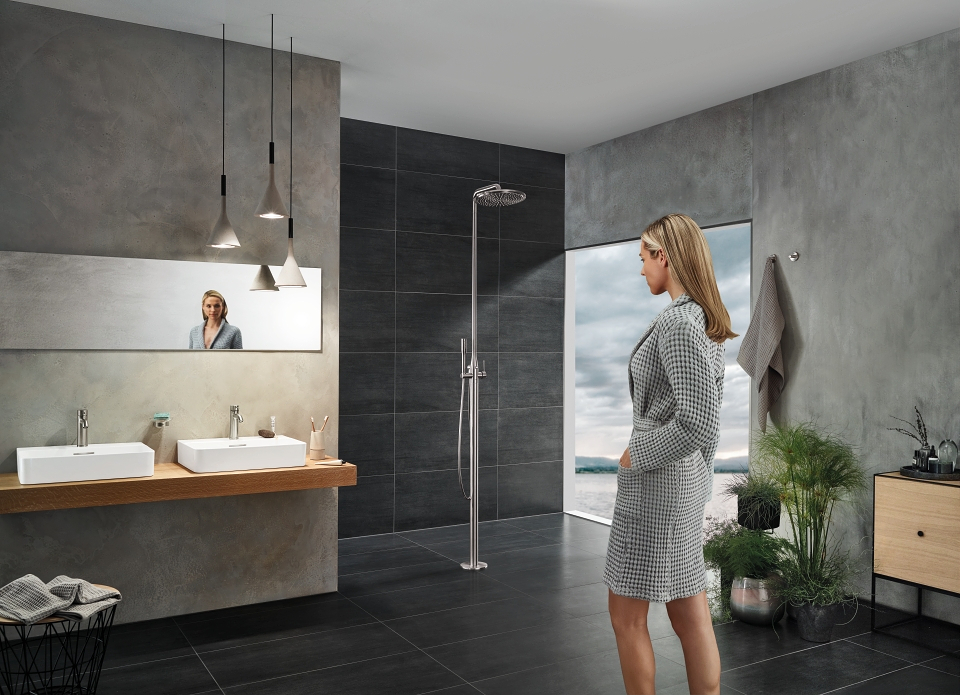 DISCOVER THE EXCITING NEW COLOURS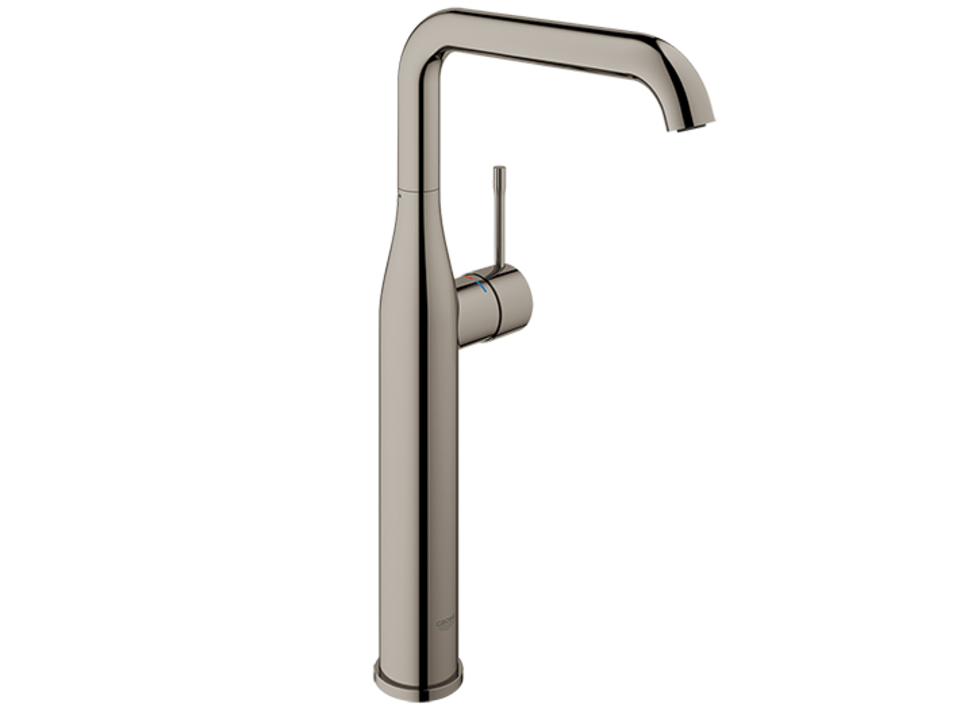 HARD GRAPHITE
Contrast or camouflage: A perfect partner for elegant pairings with pure white or blending with tone-on-tone environments. It works well with mid-tone environments such as concrete or light wood.
Also available in brushed.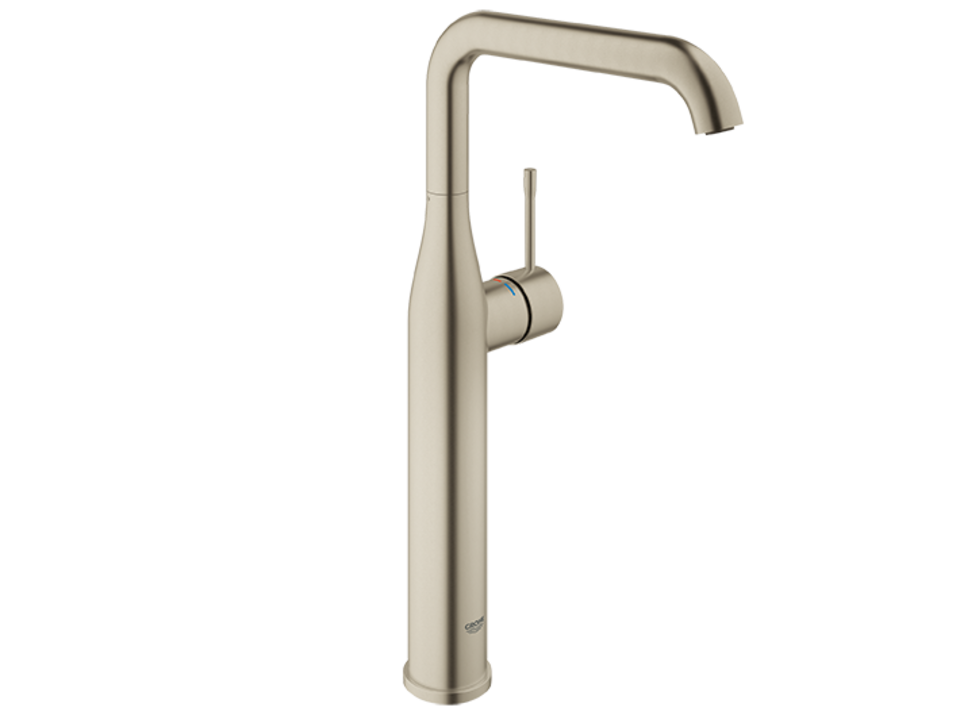 NICKEL
The natural feel. Use our Nickel finishes where high quality combines with organic elements to deliver clear-headed purity and natural warmth. Harmonises with stone, light concrete or marble.
Also available in brushed.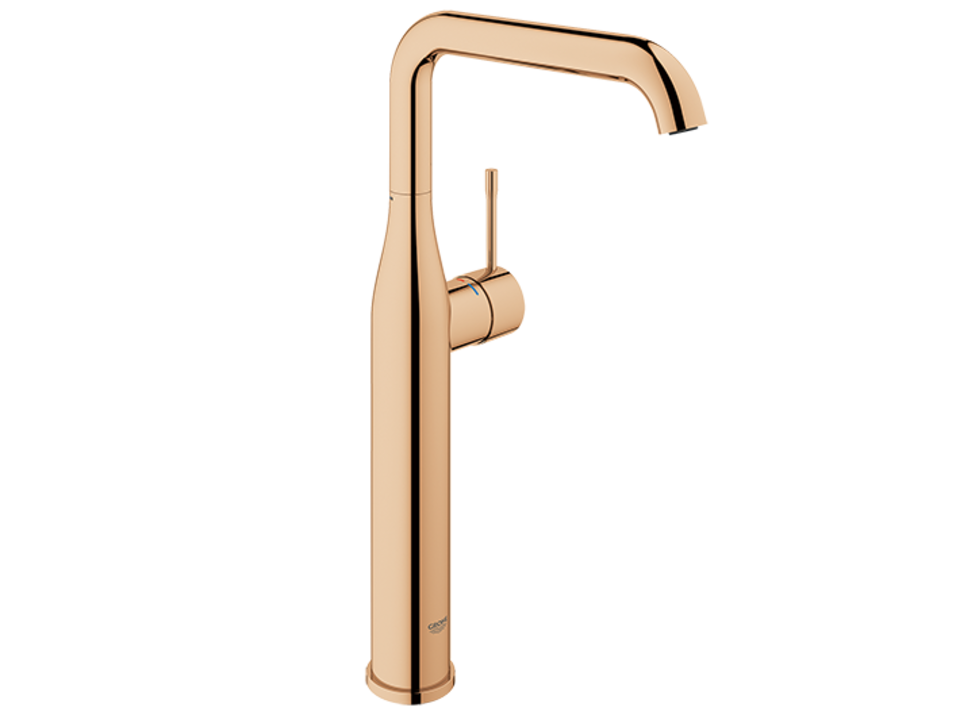 WARM SUNSET
A pleasant touch of luxury for individualists. The Warm Sunset finishes accentuate original, atmospheric bathroom designs and add an air of brilliance. Match with dark stone, marble or concrete.
Also available in brushed.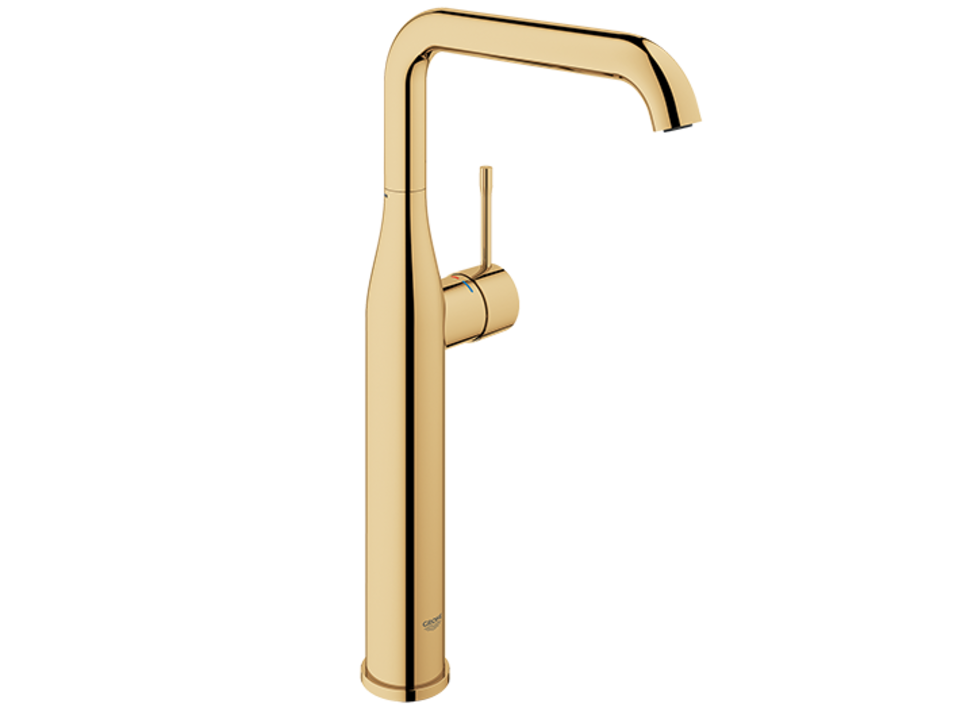 COOL SUNRISE
Make a statement with Cool Sunrise. In high gloss it evokes sophistication and classic luxury, in brushed it brings a modern yet vintage charm to life. Coordinate with dark, light or white interiors.
Also available in brushed.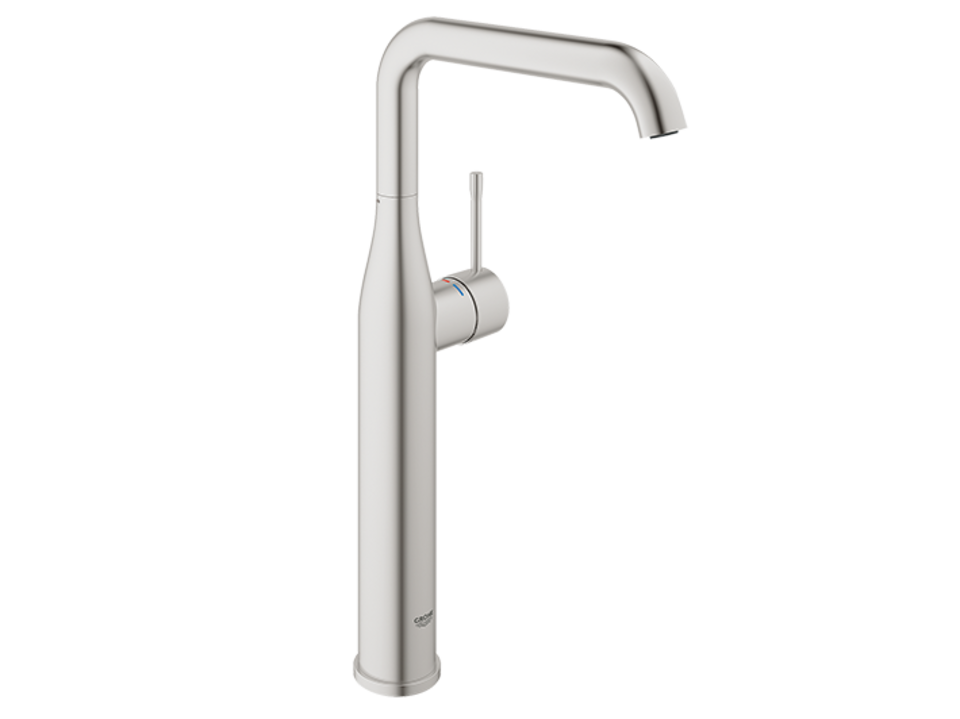 SUPERSTEEL
Contemporary design. Achieve an overall deluxe look with this matte finish that not only matches with steel but is the ideal companion for light marble, concrete and mid-tone woods.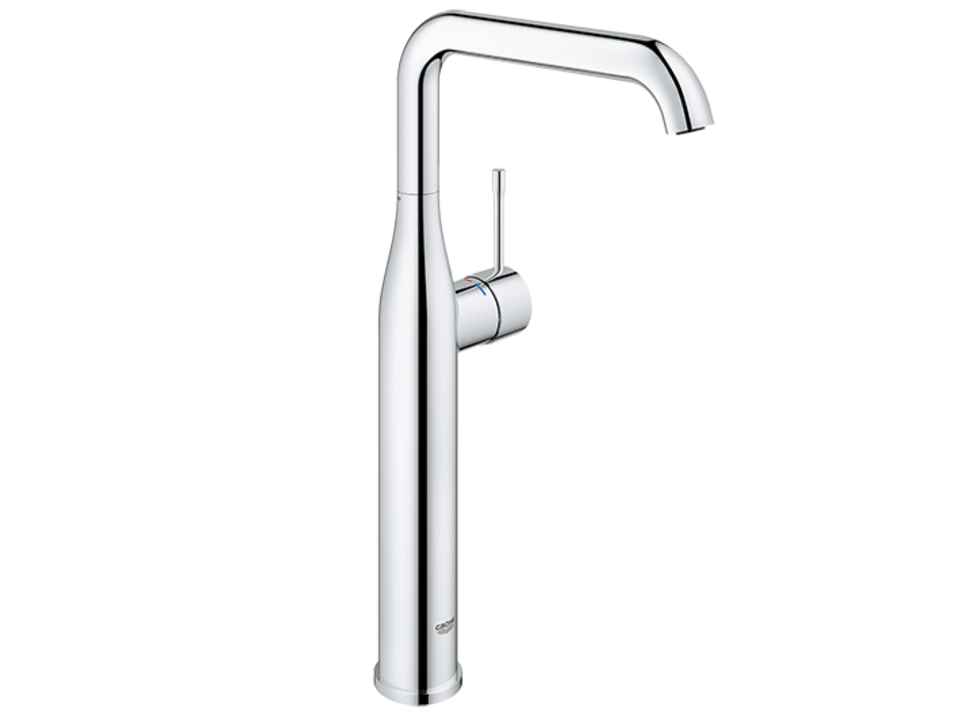 CHROME
GROHE taps are guaranteed to look as beautiful decades on as they did the day you first fell in love with them. Choose the classic chrome finish for a timeless design.
<strong>GROHE PVD</strong> UNRIVALED HARD AND SCRATCH RESISTANT
GROHE faucets are made to look as beautiful decades on as they did the day you first fell in love with them. The special recipe to success lies in our long-lasting surfacequality. GROHE uses state-of-the-art technology to deliver exceptional quality finishes. The physical vapour deposition (PVD) process ensures that the surface composition is three-times harder, delivering glistening gold or sophisticated stainless-steel finishes. As well as being harder, the surface is also ten times more scratch resistant, so it can be cherished for a lifetime.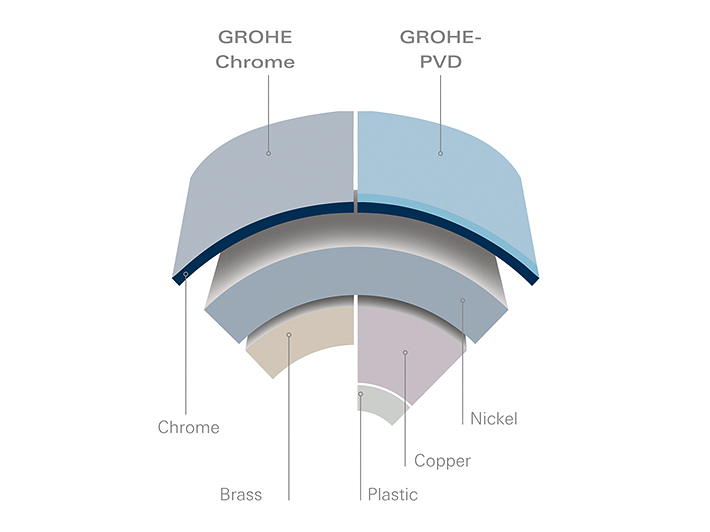 GROHE StarLight® surface composition
Made-to-last surfaces ranging from precious matt to shiny like a diamond.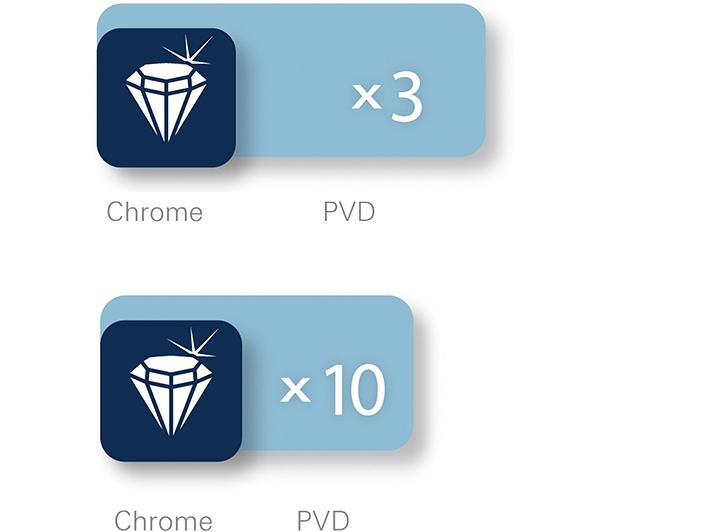 Surface hardness and scratch resistance
3x more surface hardness and 10x more scratch resistance